Powering investment decisions with gold price data you can trust
At GoldRate.com we bring you accurate and reliable gold price data – in real-time – wherever you may be in the world, whenever you need it.
Our international team of economists, data scientists and financial analysts work to ensure we deliver reliable and accurate information so you can make well-informed gold investment decisions, empowering you to help realize your personal financial ambitions, independently.
Designed to provide easy and convenient access to real-time gold price, our priority is to enable transparent price discovery at all times using data that you can trust. No time-consuming or unnecessarily complex charts or lengthy reports – just clear, concise, accurate, and easy to navigate data brought to you by industry-leading experts.
Data that you can rely on
At GoldRate.com, we gather, analyze, test and publish professional grade data from gold dealers, exchanges and brokers with direct exchange relationships. We promise to only ever use data that is directly sourced – or as we like to call it, 'pure data'. Our data includes real-time spot gold price (XAU) data, real-time currency exchange rates, Globex consolidated precious metals data, futures derived data, LBMA Gold Fixings data, and local retail gold price data. Find out more about how we source our data.
Our people
We've built a team of like-minded subject matter specialists who have spent their professional years immersed in the world of gold, finance and investment. Our team has the know-how and experience to ensure GoldRate.com is the number one provider of the highest possible quality gold price data, 24 hours a day.
We are data experts, thought leaders, cutting-edge researchers and innovators – detailed analysis and data testing is what we do best. We poll and aggregate price data directly from gold exchanges, dealers and retailers, and manage all data-driven elements of the GoldRate.com website to ensure every last bit of information that we provide is accurate, transparent and accessible. Producing trustworthy data is at the core of everything we do: it's in our DNA.
Working across all continents, the GoldRate.com team includes highly-experienced economists, analysts, researchers and data scientists from industry and academia alike who hold degrees and certifications in a number of related subjects including economics, econometrics, finance, international studies, and management.
We're proud to be the go-to provider of real-time gold price data for an ever-growing number of investors, journalists and analysts.

Luisa GastambideSenior Investment and Financial Analyst

Julio César MedinaSenior Economist, Financial Analyst

Nodar KiladzeSenior Economist, Data Analyst

Christopher Dustin GlassmoyerData Scientist

Meline HarutyunyanBusiness Analyst, Financial Analyst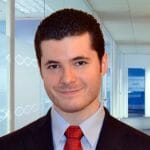 Jonathan KovesFounder

Nicolas FerrariFinancial Analyst

Cihad AydinCommodity Analyst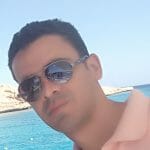 Mohammed EbraheemJournalist and Senior Translator