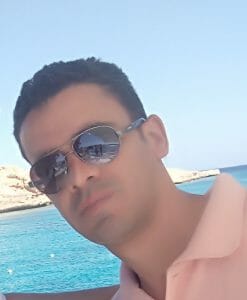 Journalist and Senior Translator
Mohammed Ebraheem, Journalist and Senior Translator, reports on precious metal news from across the Arabic speaking world. Reporting for both English and Arabic audiences, Ebraheem also translates international news items into Arabic for our Middle Eastern readers.
An experienced translator and reporter, Ebraheem joins us from the Middle East News Agency, having spent 5 years there as Editor and also from Iraqi News where he has worked as Senior Translator and Editor since 2017.
Having begun his career at Bayan-Tech for Translation in Giza, Ebraheem developed a wide and varied portfolio subsequently working for national and international news agencies and news-based organizations. In 2013, Ebraheem become Senior Translator for Giza based Nassej International before becoming Editor for Xinhua News Agency in Cairo.
Ebraheem has a Bachelor degree in Simultaneous Interpretation from Al Azhar University in Cairo, Egypt.