Christopher Dustin Glassmoyer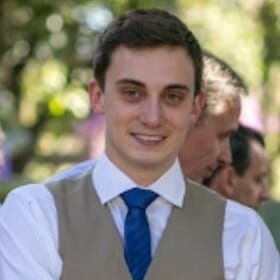 Data Scientist
Christopher Glassmoyer joins Gold Rate's team of data scientists having worked as an in-house Data Analyst for PitchBook Data Inc. since 2015.
In his capacity as a Data Scientist, Glassmoyer works on Brazilian and Portuguese precious metal and currency exchange, specifically within data validation testing, analysis and maintaining a market research portfolio.
Prior to working with Gold Rate, Glassmoyer worked on a number of large projects within Fintech, international trade, and e-commerce that has seen him create automated solutions for data collection and management. In his varied work as an analyst, Glassmoyer specializes in the conceptualization, design, build and implementation of robust web scraping tools. He is extremely well-versed in all things HTML, CSS, JavaScript and Python.
During his time at PitchBook, Glassmoyer worked in a number of data-focused roles from his entry-level position as Data Operations Analyst through to Senior Data Operations Analyst and, finally, Lead Data Operations Analyst. With experience working on Python code, software specification review, management of GitLab repositories, the road-mapping of data collection software feature development and staff supervision, Glassmoyer brings pure analytical thinking to his new team at Gold Rate.
Glassmoyer spent three years in Seattle at University of Washington where he received his Bachelor of Science (B.S.) in Economics with International Studies.