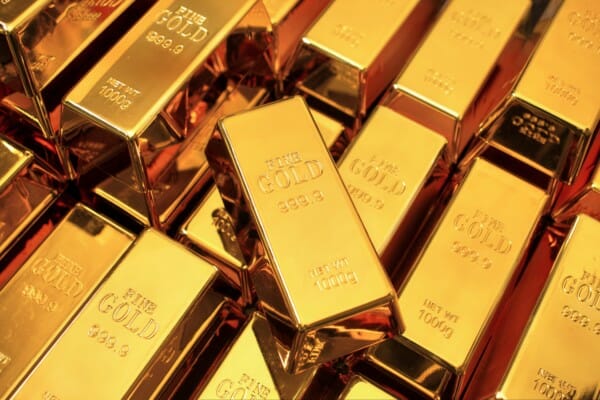 Gold prices in India remained steady while the rates for silver declined during the day of trading on Tuesday, 27th November. Gold prices for the day ended at Rs 31,850 for the day, which was the same as it was yesterday.
Silver rates could not track the tight range that was set by gold and declined by over Rs 150 to reach rates of Rs 37,300 per kg. The decrease in the prices of silver is believed to be influenced by decreased industrial demand.
Gold prices had made a gain of Rs. 100 on Monday, snapping out of a fall that saw 4 days of losses during last week. The prices for gold of 99.9 percent and 99.5 percent were stagnant at Rs. 31,850 and Rs. 31,700 for 10 gram respectively. Sovereign gold showed the same steadiness as gold, as it maintained its rates of Rs. 24,800 per 8 gram piece.
It was a bad day of trading for silver, as the rates for both ready and weekly-based delivery declined. The silver rate decreased by Rs 150, while those for silver weekly-based delivery decreased by Rs 274. Silver coins, however, did not budge under the pressure, as they continue to be traded at Rs. 73,000 for buying and Rs. 74,000 for selling.
In the global market, gold prices for the day inched a bit lower, as the US dollar maintained its position. Spot gold prices fell down by some 0.1 percent to reach a cumulative price of $1,220.97 per one ounce. US gold futures also saw a decrease of 0.2 percent, as the prices fell to $1,220.2 per ounce. Gold prices in the global market have lost the sheen that was achieved in April. The prices for gold, ever since the peak in April, have fallen by some 10 percent.
Gold traders and many other financial investors will be closely looking at the minutes from the US U.S. Federal Reserve Board's meeting held on November 7 and 8. The minutes are due anytime this week, and will most likely indicate the pace at which the Fed plans to increase the interest rates for the coming year. Depleting global growth may have raised expectations that the Fed might put a halt to its tightening cycle anytime soon.
Gold is extremely sensitive to the growing rates of interest. If the Fed does decide to increase interest rates, gold will ultimately suffer, as this might put additional opportunity cost on investors with gold reserves. The dollar will also see a boost because of such a raise, and might move up higher.
Traders will also have an eye on the conflict between China and the United States, and how it goes on into the future. While stakeholders were expecting a deal between the two nations in the G20 meeting, Trump has countered that perspective by mentioning he would raise tariffs of over $200 billion on Chinese imports.