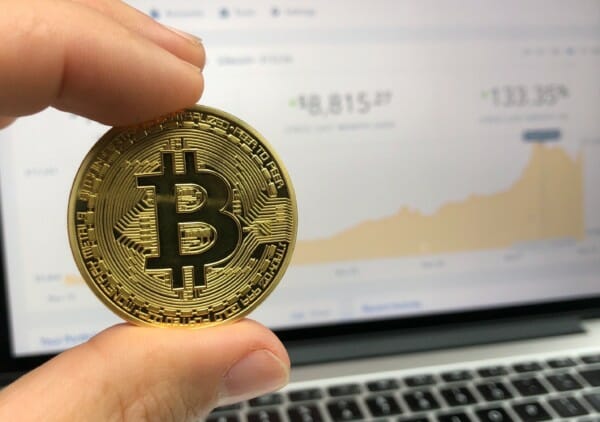 Many cryptocurrencies, including bitcoin, have taken hits to their market capitalization this year. Some estimates believe that over $750 billion have reportedly evaporated from the cryptocurrency market after bad performance by blockchain powered digital currencies.
Financial experts believe that bitcoin will suffer more loses in the following year with no price bottom in sight. Meanwhile gold prices are pushing above the key 200 day moving average for the very first time since last May. With the gold rate hitting a solid $1,272 value reaching a resistance at $,1275.00 and at $1,280 as of today, December 26.
Unfortunately things aren't looking too well for the cryptocurrency market. Bitcoin prices fell from the $17,000 to below $3,500 this year, with many analysts believing that darker days are lying ahead. Does it seem that the cryptocurrency 'gold' rush is dead? Perhaps not, according to a tweet by equities manager Travis Kling, which reads as follows:
Crypto has never existed during a bear market in traditional assets.

BTC was birthed at the very beginning of the largest monetary experiment ever- globally coordinated QE. Ending QE is causing pain

There is a significant chance Crypto is the best performing asset class in 2019 pic.twitter.com/vIdKTrm5sV

— Travis Kling (@Travis_Kling) December 23, 2018
This bold statement is made against an ecosystem of improved cryptocurrency infrastructure and improvements in blockchain technology. The outlook, according to Kling, could not have looked better.
Kling believes that while both cryptocurrency and the stock market are going to be hit by the ensuing instability due to governmental and political pressures, the former would find a bottom much sooner before the latter.
In an October 2018 report, Bloomberg revealed that the largest banks in the world, including the United States, have started to reduce their bond holdings. The stock market might just keep on falling, with many turning to the precious metals market such as gold and silver as a safe haven, while others looking turning to cryptocurrencies.
According to coinmarketcaps.com, $30 billion in market cap valuation has already been returned to cryptocurrencies, which begs the question: can or will cryptocurrencies become an asset class?
Gold will play a key role next year in 2019 as a safe haven asset, this outlook is supported by the US Gold Futures rising by 0.6 percent to $1,265.40 for one ounce. This also comes at a time when global stocks are set for their seventh consecutive period of losses amid fears of a possible US government shutdown, which could come as early as New Year.
Next year doesn't look good for the dollar, as rising interest rates perpetuate an environment of disruptive economic growth, which in turn, weighs heavily on the dollar and weakens its position against other fiat currencies. As was observed, the Japanese yen and Francs surged in their value as more investors turn to these currencies as a hedge.
The precious metals market as a whole has increased in terms of value, with platinum increasing by 0.2 percent to $788.74 for an ounce to silver rising by 0.5 percent to $14.67 for an ounce.