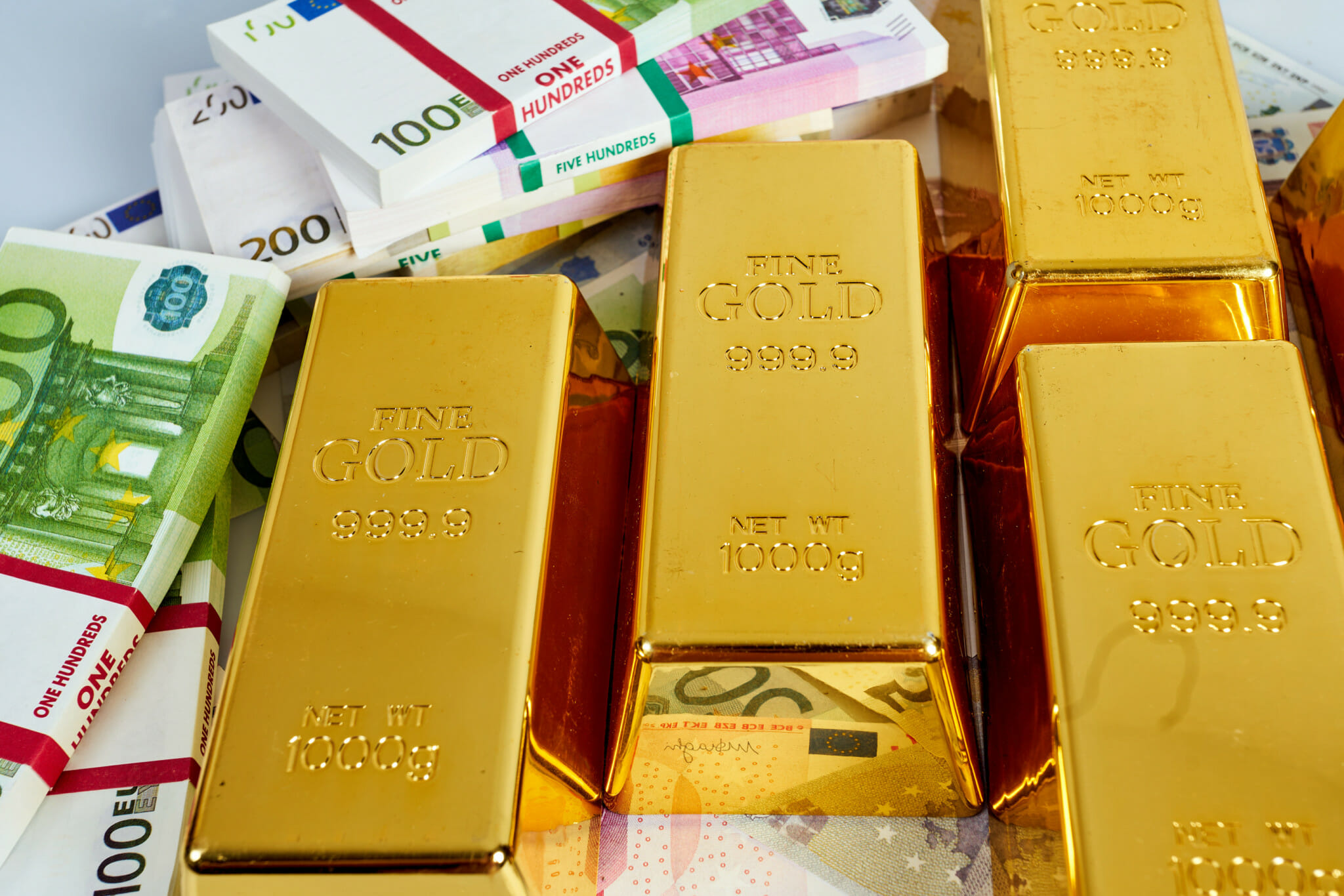 Prices for spot gold improved by 0.4 percent to $1,317.36 for an ounce, while US Gold Futures went up by 0.5 percent to $1,320.60 as trade investors await new developments on the ongoing US-China trade talks before making any strong decisions. White House officials and Chinese President Xi Jinping will convene on Friday, but President Donald Trump is showing no signs of extending the US deadline for a deal by March 1.
There are growing concerns of US tariffs on imports from China worth $200 billion to soar by up to 25 percent from 10 percent if the two governments don't come to a deal by then. Investors are shying away from making any big decisions as they observe big events to shake the market.
The dollar gained by 0.1 percent against its peers at 97.04 after slipping by 0.12 percent in the previous session. Meanwhile gold is scheduled for further smaller weekly gains against the backdrop of dovish economic policies by the Federal Reserve. Low interest rates decrease the opportunity cost of the bullion and weighs on the dollar.
In a big decision made earlier Friday, President Donald Trump signed a national emergency declaration over not getting funds for his wall along the US-Mexico border.
The cumulative disappointment on progress over US-China trade, national emergency in the United States, and the Brexit deal has supported gold to hold its ground despite gains being made by the greenback. This is applicable towards the entire precious metals market as a whole, as palladium, platinum, and silver gained prices.
Palladium surged in price by reaching a record breaking $1,434.50 and is right on track to register its second weekly consecutive gain. This can be explained by the large gulf between supply and demand, which was bigger than anticipated by autocatalyst manufacturers.
Platinum, is the cheaper alternative used to manufacture environmentally friendly catalysts. The precious metal recorded gains of 2.2 percent to trade at $802.50 for an ounce. In efforts to cut back on costs, autocatalyst manufacturers are hoping to make a switch to the much cheaper platinum. But this process could take well over 2 years to implement.
Silver prices also went up by 0.5 percent to trade at $15.71, although its prices over the week went down by more than 1 percent.
Gold prices in India also surged by Rs. 310 to Rs. 34,310 for every 10 grams as jewelers bought more of the bullion because of firming overseas trends. This is also true for silver as its prices went up by Rs. 170 to Rs. 40,820 per kg, also supported by higher offtake by industrial units. Prices for silver coins remained firm at the previous level of Rs. 81,000 for selling and Rs. 80,000 for buying of every 100 pieces.
Gold purities of 99.5 percent and 99.9 percent surged by Rs. 310 to record Rs.34,160 and Rs.34,310 for every 10 grams, respectively. This is an improvement over last week's disappointing progress as the yellow metal lost Rs. 280.