Gold prices fell down to 5 weeks low as dollar rose, finding support from increasing U.S. treasury yields. Strong U.S growth data increased expectations of much more softer slowdown in the economy, which is why investor's appetite to risky assets increased as demand for safe haven fell. INTL FCStone expects gold prices to be in range of $1,280-$1,340 in March as Fed will likely remain dovish in its monetary policy. In the meanwhile, China lowers growth target ro %6-6,5 range, underlining downside risks in the economy, according to government report on Tuesday, and Chinese government, which already stated that fiscal and monetary stimulus program would continue this year, announced $298 billion tax cut on companies.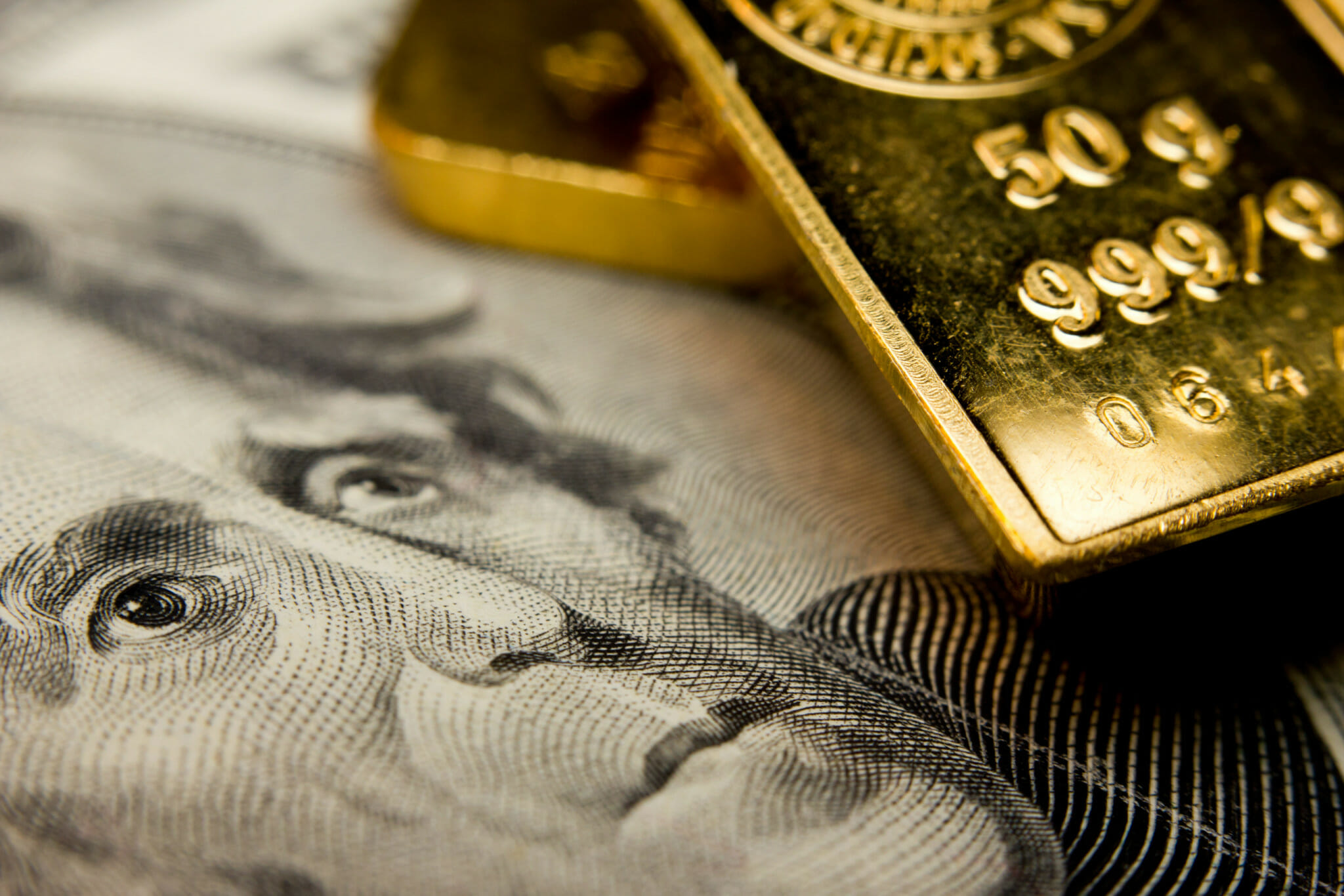 Gold prices, affected by better than expected U.S. growth, are pressured by increasing dollar index and U.S. Treasury yields as prices fall down to 5 week low.
As of 15:16, spot gold trades at $1,286.21 as dollar index is at 96.67. U.S. 10-year Treasury yield is higher at 2.74.
People are more comfortable moving out of safe havens and gold prices fall as optimism on tariffs increases, Jeffrey Halley, Senior Market Analyst at OANDA told Reuters, adding that if U.S Treasury yields continue to increase, then gold prices will be pressured further.
INTL FCStone expects gold prices to trade in range of $1.280-$1.340 an ounce in March. Although gold has given back its prior gains in the last week, we expect the metal to be kept supported by weaker dollar, company said in its monthly commodity outlook. Company sees there will likely be a volatility in the markets soon which will be supportive for gold prices.
In the meanwhile as the world economy slows down, Chinese government lowers its 2019 growth target to %6-6,5 range from %6,5 target stated last year, in its report presented on Tuesday. While underlining downside risks in the report, it is stated that targeting a range instead of an exact growth rate would give policymakers much more flexibility against possible uncertainties. Moreover, Chinese officials, who already stated last year there would be more fiscal and monetary stimulus to prevent economy from slowing down further, announced $298 billion worth tax cut while underlining fiscal policy would be much more supportive going ahead.
Lowering growth expectation fell in line with market expectations while stating that it shows pragmatic attitude of Chinese government, considering downside pressure in domestic economy and uncertainty in the world economy, Dong Dengxin, Director of Finance and Securities Institute at Wuhan University, told the Global Times on Tuesday.
This is structural slowdown, not cyclical, and policymakers will need to be much more flexible to support economy, said Alicia Garcia Herrero, an economist from Natixis SA, adding that this is good news for the market in short term, however it will be bad news for China in long-term as "more leverage will need to be piled up."