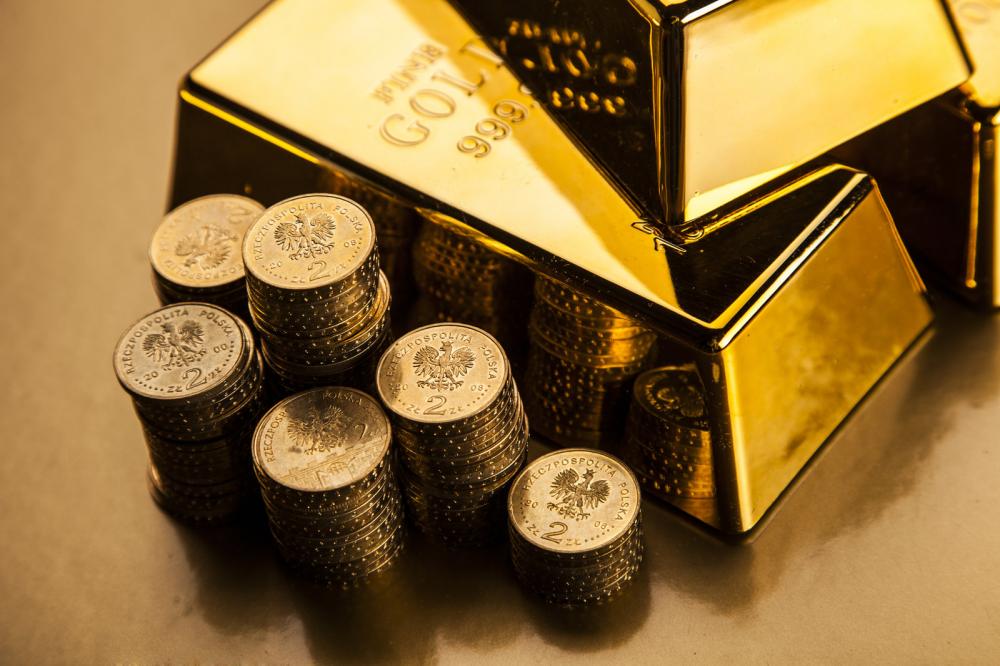 Gold prices are right on track for their second weekly growth amidst disappointing economic data that reveals global slowdown, giving a cause for concern to investors who still wait for progress on the US-China trade talks.
Spot gold went up by 0.53 percent to trade at $1,330.38 for an ounce. US gold futures increased by $5 and traded at $1,332.80 for an ounce. Friday's dollar index slipped by 0.16 percent against six major currencies and is on track for registering the most disappointing weekly results in a month. The pressure has been building up against the dollar due to the trade spat between China and the US, but there are signs of breakthroughs which could boost the dollar value.
Meanwhile, gold prices decreased in domestic India due to muted demand shown by jewelers and sluggish trends observed overseas. The gold rate in Delhi slipped to Rs. 34,500 for 10 gram.
The dollar FOMC meetings reveal that aggressive policies have mellowed down, which will put a stop to further interest rate hikes. Higher interest rates decrease the opportunity cost of non-yielding bullion and weigh on the dollar.
The Commerce Department revealed that new orders for US-made goods fell in December due to low demand for primary metals and machinery, and these points toward the decreased business spending on items that could slow economic growth. This wasn't anticipated by economists who previously forecasted an increase on orders of core capital goods by 0.2 percent since demand for capital goods was increasing by 6.1 percent every year.
This could very well mean that the central bank would respond by halting its 2019 rate hike cycle, further bolstering the value of gold, which is widely considered as a safe haven for investors in times of turbulence and economic slowdowns.
The next milestone for gold is to reach between $1,350 and $1,3760, in which case it would make for a one-year high.
All eyes are set on the US and Chinese trade talks, and things couldn't look more opportunistic than before. Despite the incredible prospects of the bullion, holdings of SPDR Gold Trust, the exchange traded gold backed fund in the world, slumped by 0.6 percent to 789.51 tonnes.
According to investors, this slight deviation is not enough to shift investor interest because the levels shown by gold are still close to the high records shown at the start of 2019.
The rest of the precious metals market is also closely following suit with all palladium, platinum, and silver registering growth. Palladium went up by 1.74 percent to trade at $1,494 for an ounce, having slumped after reaching the psychologically important milestone at $1,500 for the very first time in history on Feb 20.
Palladium is right on track to register its third weekly consecutive gains for, rising by 3.4 percent.
Platinum, its close counterpart, increased by 2.44 percent to trade at $839 and is on track for further growth. Silver prices went climbed to $15.94 after increasing by 0.79 percent, but investors believe it will register economic losses in the coming weeks.