Although investors are on risk-off sentiment and being cautious to risky assets, gold remains weak, pressured by strong dollar which limits the upside movement in prices, and trades in a narrow range on Thursday. U.S. President Donald Trump said on Wednesday that trade talks are going well and there will be either a good deal or no deal at all between world's top two economies. It's said Trump is pushing hard to reach a trade deal as he is getting worried of  this situation damaging American equities especially after the release of the data on Wednesday, showing trade deficit reached 10-year high. In the meanwhile, European Central Bank (ECB), which will announce its interest rate decision later today, is expected to lower its inflation and growth expectations which would clear the path to more monetary stimulus in the Eurozone economy.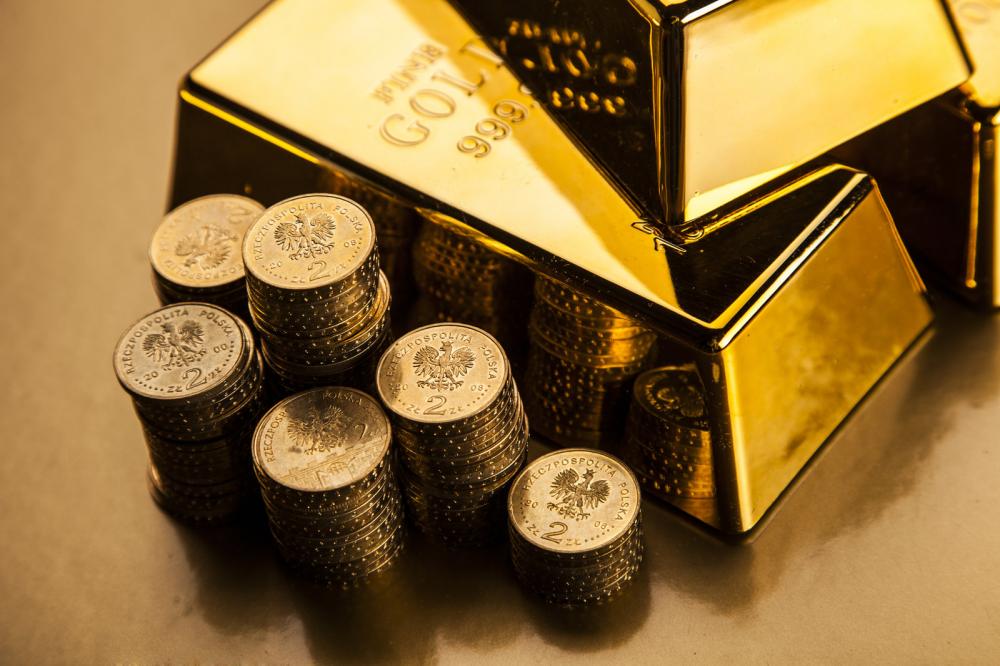 As global economic slowdown concerns rose with OECD lowering its growth projections in the report published on Wednesday, dollar holds firm and upside movement in gold prices is limited despite mixed global markets.
As of 13:22 GMT+3, spot gold was trading at $1,286.15 as dollar index was at 96.85 level. U.S. 10-year Treasury yield was lower at 2.686.
According to data released on Wednesday, trade deficit was above expectations and reached $59.8 billion in December which is the highest in 10 years. While this increase is due to increase in imports and decrease in exports, global economic slowdown and strong dollar are not helping to improve the U.S. trade deficit. Annual trade deficit hit $621 billion, highest since 2008, despite U.S President Trump's effort to reach the balance and it shows that U.S protectionary trade policies to impose tariffs to deal with its trade deficit is not really working so far. It's said Trump is worried that lack of a trade deal with China despite the efforts will damage U.S. equities and he is pushing hard to reach a deal with China before re-elections coming next year. In his speech on Wednesday, he said trade talks are going well and there will be either a good deal or no deal at all between U.S. and China. Reports said two countries are close to end trade talks with a trade deal soon and U.S. President Donald Trump and Chinese leader Xi Jinping will likely meet later this month in the U.S.
In the meanwhile, ECB's interest rate decision which will be announced later today is under spotlight. ECB is expected to lower its inflation and growth projections while signaling long term monetary stimulus to European economy. After ending its quantitative easing recently in December, ECB is expected to increase liquidity to provide more cash inflow to European banks due to the effects of trade war and Brexit on Eurozone economy and domestic economic problems as well as rising risks and falling business/consumer confidence. However analysts say these measures would not be effective since most of slowdown in Eurozone economy is imported and out of control. In an environment with real interest rates below zero and record level of liquidity, it is hard to solve current problems with more monetary stimulus. Given this, an increase in interest rates, which was expected later this year, is not expected until 2020.