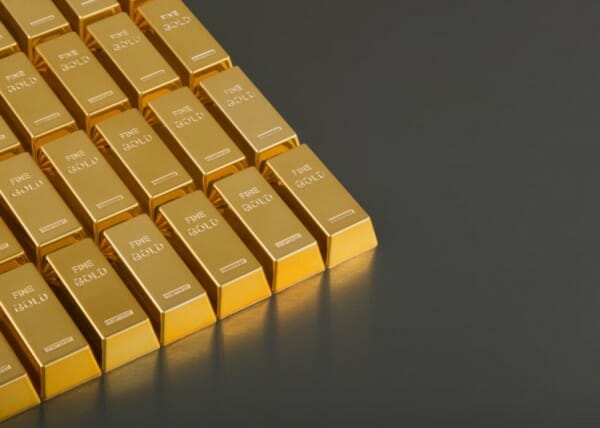 Gold prices have been steady since Wednesday, recovering from losses made in the earlier session. Meanwhile, the value of shares and other securities have fallen due to geopolitical uncertainty and economic concerns, increasing investor confidence in gold bullion.
Spot gold prices declined by 0.12 percent to $1,283.11 for an ounce, as reported on 3:05 PM ET Wednesday, having recovered from a fall to $1,278 in an earlier session. US Gold Futures increased by $0.60 to $1,284. Silver rates followed a similar trend by climbing 0.06 percent to $15.35 an ounce.
Gold's strength is mostly being fueled by the weakening equities market as people rush towards the safe haven promised by the lustrous metal. The global index is turning negative, causing panic among investors all around the world. This is creating a positive feedback loop, where the higher prices of gold only accelerate the rate of increase in its value.
Also helping the precious metals market are the trade relations between the US and China, which turned sour as Washington decided to extradite Meng Wanzhou, prompting Beijing to deal its own response.
Also adding to gold's appeal is the decreasing dollar index, which saw a five-day low in an earlier session. In 2018, the dollar's value climbed due to tensions between US and China. It is unlikely for this to repeat in 2019 due to the US Federal Reserve's widely expected dovish stance on interest rate hikes.
The precious metals market as a whole is increasing, with palladium hitting a record high of $1,434.50 for an ounce this past week due to the low supply amid high demands. Palladium's value rose from 0.22 percent to $1,326.85 for an ounce. Platinum, the immediate alternative to palladium, has also gained value by 0.89 percent to $795 for an ounce.
This growth can be explained by increased domestic spending on local commodities by the Chinese government to encourage economic growth. It is expected that this will increase the demand for palladium due to the important role it plays on producing environmentally friendly electronic items and engine catalysts.
There will be a noticeably large deficit of supply and demand in the market for palladium, in excess of 600,000 ounces, and this will only serve to increase the value of the precious metal. Palladium is a rare metal that is primarily mined in Russian and South African mines.