While U.S. dollar remains firm, gold is pressured on Monday. Gold prices see weak start after closing last week with modest gain as dollar weakened due to worse-than-expected U.S. job data and global growth slowdown concerns. In the United Kingdom, it is highly likely the deal will be rejected tomorrow in the parliament while it is expected MPs to vote for stopping No-Deal Brexit and for extension of Article 50 which is 29th of March. In the meanwhile, Fed Chair Jerome Powell said they will continue being patient in deciding what to do next with monetary policy while stating U.S economy is in good shape, however there are signs of slowdown in the global economy. Besides, despite the efforts to reach a trade deal between U.S. and China, final deal remains uncertain and U.S. side said there is no planned summit between two leaders.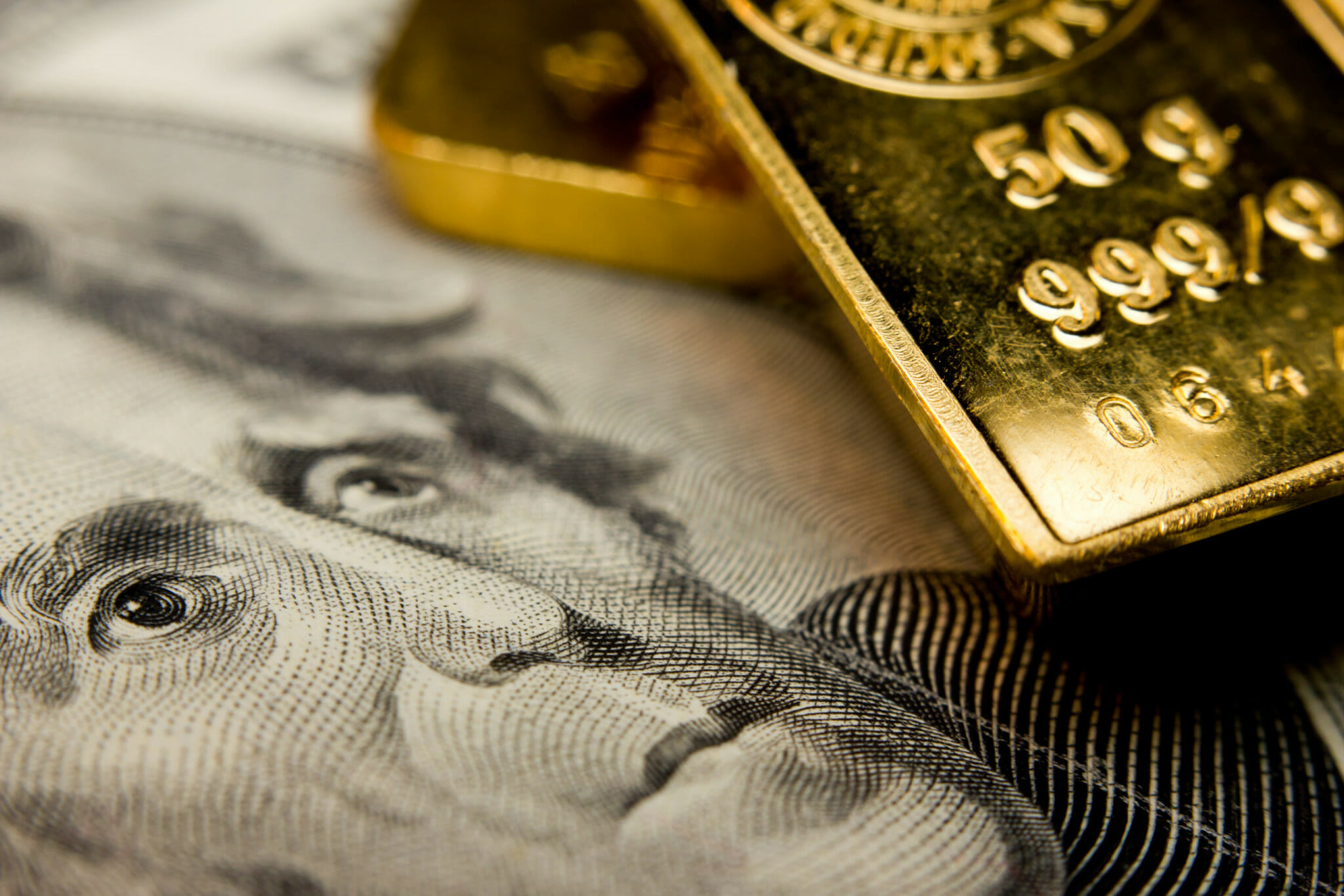 Gold closed last week after supported by weakening dollar due to disappointing U.S. job data and concerns on global slowdown. On Monday, dollar index edged higher as gold prices remain weak.
As of 13:56 GMT+3, spot gold was trading at $1,296.25 as dollar remains strong at 97.34. U.S 10-year Treasury yield is higher at 2.652.
Phillip Futures said in a note that despite strong U.S dollar, gold's appeal will be high because of slowdown in the world economy in 2019 and prices will remain firm ahead of meaningful Brexit vote in the UK on Tuesday.
Uncertainty remains in the UK ahead of Brexit vote tomorrow. Despite her efforts, Prime Minister Theresa May could not convince EU leaders to make a change in conflicting Irish backstop issue while it is highly expected the deal to be rejected in the parliament tomorrow. If the deal is rejected, then there will be a voting to stop No-deal Brexit on Wednesday and if this passes through parliament, then there will a voting to extend Article 50 which states the departure date as 29th of March. EU leaders have already stated that if that comes on the table, they will approve the extension, however they also said there will be no second extension unless there is clear progress the deal will pass through British parliament.
In the meanwhile U.S Federal Reserve Chair Jerome Powell repeated Fed's patient approach to shaping the monetary policy as he said they will wait to see how world economy will develop. U.S. economy is showing good performance, Powell said, underlining that there are signs of global slowdown as problems occur in Chinese and European economies.  Powell said, we are watching Brexit issue closely, adding that they still expect European economy to have positive growth this year and with Chinese government taking measures to support their economy, U.S. economic outlook is positive as well.
A possible trade deal between U.S and China is said to be on knife-edge. U.S President Donald Trump saying there will be either a good deal or no deal at all last week increased uncertainty while U.S officials said on Friday that there is no planned summit between two leaders. According to Global Times, while U.S. wants to use tariffs as a threat to check if China implements the agreement, China believes this is an "intrusion on China's sovereignty". In the meanwhile, Chinese officials said U.S. and China are working day and night to reach a trade deal that will serve on both side's interests.