While U.S. dollar weakened after EU Commission President Jean-Claude Juncker and British Prime Minister Theresa May said in a press conference yesterday that requested changes in Irish backstop were agreed on, gold prices edged higher however yellow metal remains weak after failing to reach $1300 psychological level. Juncker said "it is this deal or Brexit might not happen at all" while warning there will be no third chance. In the meanwhile, trade deal between U.S. and China is still yet to be reached however it is announced representatives from two sides had a phone call about the arrangements for the next stage of trade talks.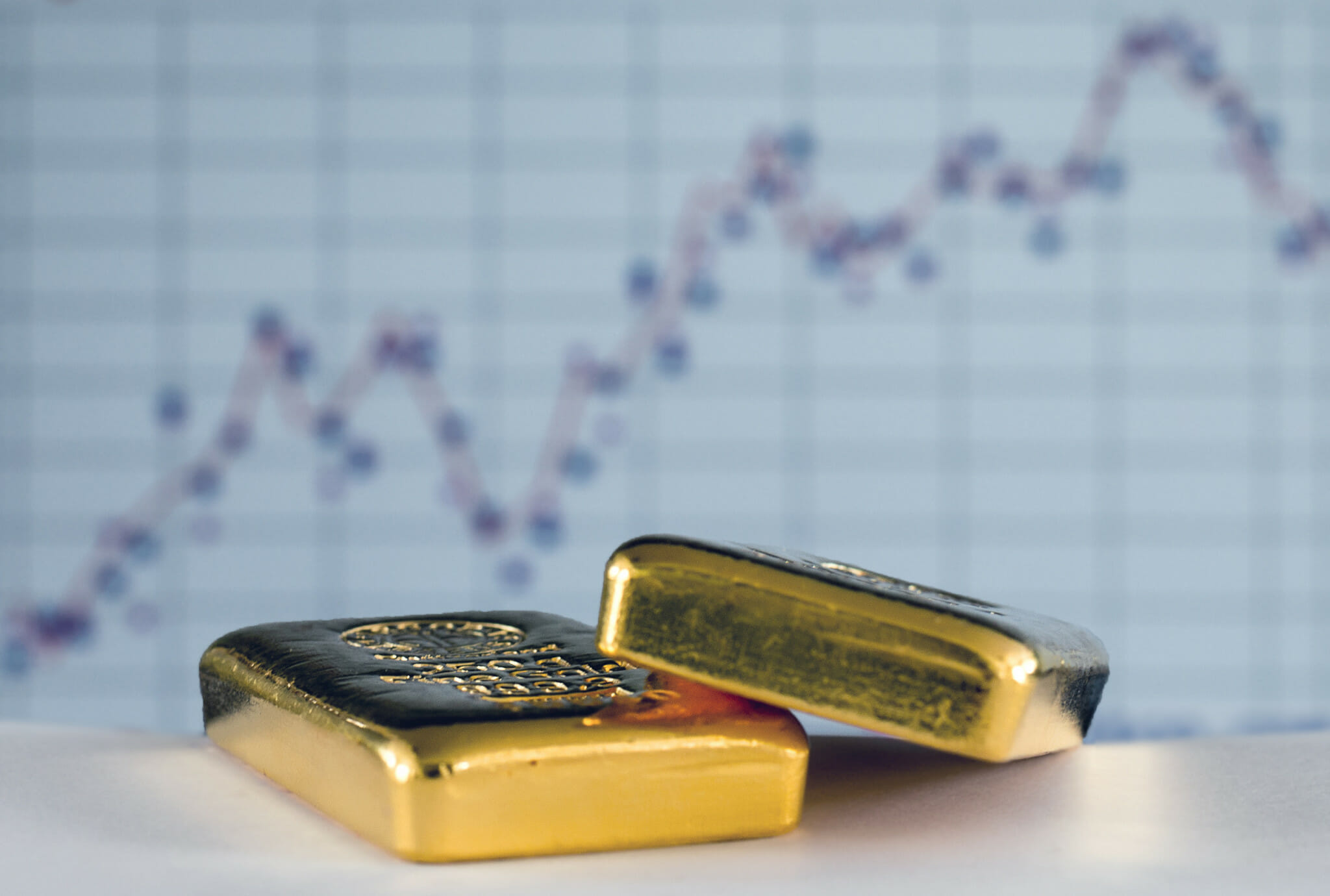 Gold prices remain weak while progress made in Brexit increased the chance of the deal passing through parliament today however as pound rallied, dollar index fell down which supported gold prices. Yet, this optimism also increased risk sentiment which limited safe haven demand.
As of 15:27 GMT+3, spot gold was trading at 1,296.54 while dollar index fell down to 97.17. U.S. 10-year Treasury yield was higher at 2.654.
EU Commission President Jean-Claude Juncker and British PM Theresa May said they agreed on the changes requested by British parliament on conflicting Irish backstop issue, in a press conference on Monday. May said, there will be added documents about "legally binding" changes in Irish backstop and this will guarantee "EU cannot act with intent of applying the backstop indefinitely," while stating if there is a violation of the agreement, Britain will be able to suspend Irish backstop unilaterally. May also said EU and the UK agreed on negotiating to find an alternative to Irish backstop till December 2020.
On the other hand, EU Commission President Juncker said, there won't be renegotiation if British parliament rejects the deal and added, "it is that deal or Brexit might not happen at all."
As Britain is due to leave the EU on 29th of March, optimism over Brexit increased with the changes made in conflicting Irish backstop, however, it will be clear whether the deal will pass through parliament only after the voting tonight. The deal was rejected in British parliament before since MPs think that with Irish backstop, Britain will still be subject to the regulations of the EU even after pulling out and they won't be able to cut their own trade deals as they wish with other countries.
While growth concerns support gold, analysts think low possibility of Britain leaving the EU without a deal will weigh on dollar and push up the yellow metal prices.
In the meanwhile, final trade deal between U.S. and China is yet to be reached, however, according to Xinhua News Agency, Chinese Vice Premier Liu He and U.S. Trade Representative Robert Lighthizer and Treasury Secretary Steven Mnuchin have spoken on the phone and agreed on arrangements for the next stage of trade talks. So far, China promised to take measures for protecting intellectual property rights and buying significant amount of U.S. goods while stated that it should be mutual process. On the other hand, U.S wants China not to retaliate to punitive measures taken by U.S. in case China does not meet its commitments, however, it is hard for China to agree on American requests since Beijing sees it as intrusion of its sovereignty. Besides, there is still no scheduled meeting between two leaders which makes a possible trade deal more unpredictable.